PSG expected to go all-in for Manchester City midfielder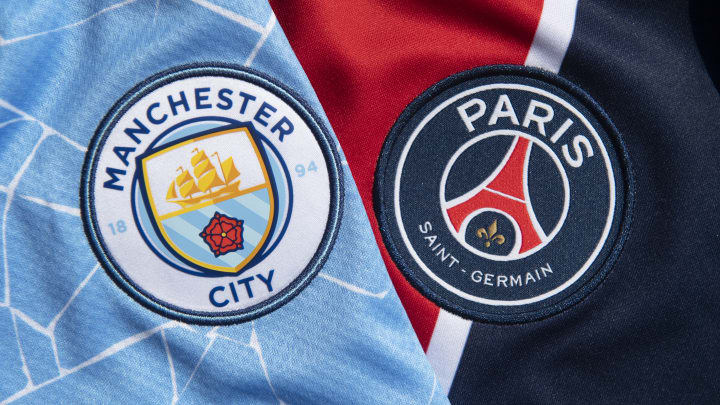 The Club Badges of Manchester City and Paris Saint-Germain / Visionhaus/GettyImages
PSG is wasting no time in their planning for the 2023/24 season following a disappointing year under the guidance of Christophe Galtier. While still working on the appointment of a new manager, Paris Saint-Germain have already landed three new players and might be on the verge of extracting a fourth from Manchester City.
Multiple transfer targets have made the list of PSG, but one name has recently emerged as a priority for the Parisian organization. Ilkay Gundogan, the midfielder of Manchester City about to play in the Champions League final, is now on the radar of PSG.
The Germany international is the midfielder of choice of PSG's board, which makes all of the sense as his deal at Man City will run out at the end of June.
Alongside other prior targets making the rumor mill and eventually signing with PSG (Milan Skriniar, Marco Asensio, and Manuel Ugarte) and some yet to put pen to paper (Marcus Thuram), Gundogan fits the profile of players whose contracts are expiring and are of interest to PSG in order to save transfer money.
According to reliable sources approached by L'Equipe, PSG "identified Gundogan as a target several weeks ago." However, it is worth noting that the player's primary desire is to join Barcelona.
Arsenal, also of the English Premier League, also have hopes of acquiring his services, reports L'Equipe.
There is also the option for Gundogan to stay put in Manchester and extends his contract with Man City beyond June 2023. Nevertheless, PSG remains hopeful that the financial difficulties faced by Barcelona might prompt Gundogan to reconsider his plans and consider a move to Paris Saint-Germain.
As a member of Man City, Gundogan's immediate focus lies on the upcoming Champions League final against Inter Milan. Therefore, discussions regarding his future are unlikely to take place until after the match takes place on Saturday, June 10. However, PSG has already made significant progress in their pursuit of the German midfielder, promising an exciting start to the summer transfer window.
The 32-year-old Germany international is viewed as "a prime target" due to his "wealth of experience and well-rounded playing style," says L'Equipe. Gundogan possesses the ability to bridge the gap between midfield and attack, addressing a common issue faced by PSG.
The potential arrival of Julian Nagelsmann as PSG's manager could potentially alter the landscape and turn into a deciding factor for Gundogan to ultimately join Paris Saint-Germain ahead of next season.
Nagelsmann's influence, coupled with Barcelona's horrid financial situation, may sway Gundogan's decision. For now, though, it's fair to assume Gundogan's full focus remains on conquering a historic treble with Manchester City.
Although the initial plans outlined by PSG's sporting director Luis Campos reportedly aim at rejuvenating and revitalizing their squad, you just don't let the chance of landing a player of Gundogan's talent pass--let alone if you can get him on a free transfer deal.
Here's hoping Man City ends up winning the Champions League, making Gundogan feel he's accomplished everything in England and convincing him of favoring a move to PSG instead of remaining in Manchester.